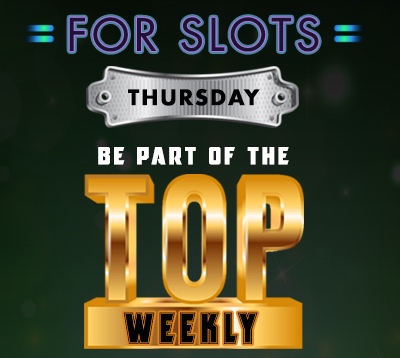 Starts in 6 Days, 5 Hours
30 September 2023
Slots TOP 50 Players Weekly 
Play slots actively from Friday to Tuesday every week and Millionaires Casino will award the Top 50 point earners during this period with the opportunity to WIN MORE.
How to participate:
Play Slots with your Club M card daily and earn points.
TOP 50 point earners between Friday and Tuesday will be identified and be issued with a draw tickets for the TOP 50 CASH Draws.
Tickets will be issued manually by Management as its generated by the system.
Guests require to enter their tickets in the clearly marked draw bin provided.
The same Club M member can win several prizes on the same day.
Club M members may win more several times in the Weekly TOP 50 Cash draws.
Prize Breakdown for TOP50 Draw at 18:00
Winner 1: 6p.m. – 1 Cash Prize – $100.000
Winner 2: 7p.m. – 1 Cash Prize – $200.000
Winner 3: 8p.m. – 1 Cash Prize – $300.000
Winner 4: 9p.m. – 1 Cash Prize – $500.000
Winner 5: 9p.m. – 1 Cash Prize – $500.000
General Terms & Conditions
Millionaires Casino reserves the right to admission.
In terms of Millionaires Casino, no persons under the age of 18years may enter or participate in this promotion.
persons found manipulating the draw in any manner will be disqualified.
Millionaires Casino Bogotá reserves the right to change the rules, dates, prize values and any other relevant mechanics and information at any time in all fairness to all participants.
No firearms are allowed.
No photography with a camera or mobile phone is permitted inside the casino premises.
In the event of a dispute, Managements' decision is final and no correspondence or legal action will be entered into.