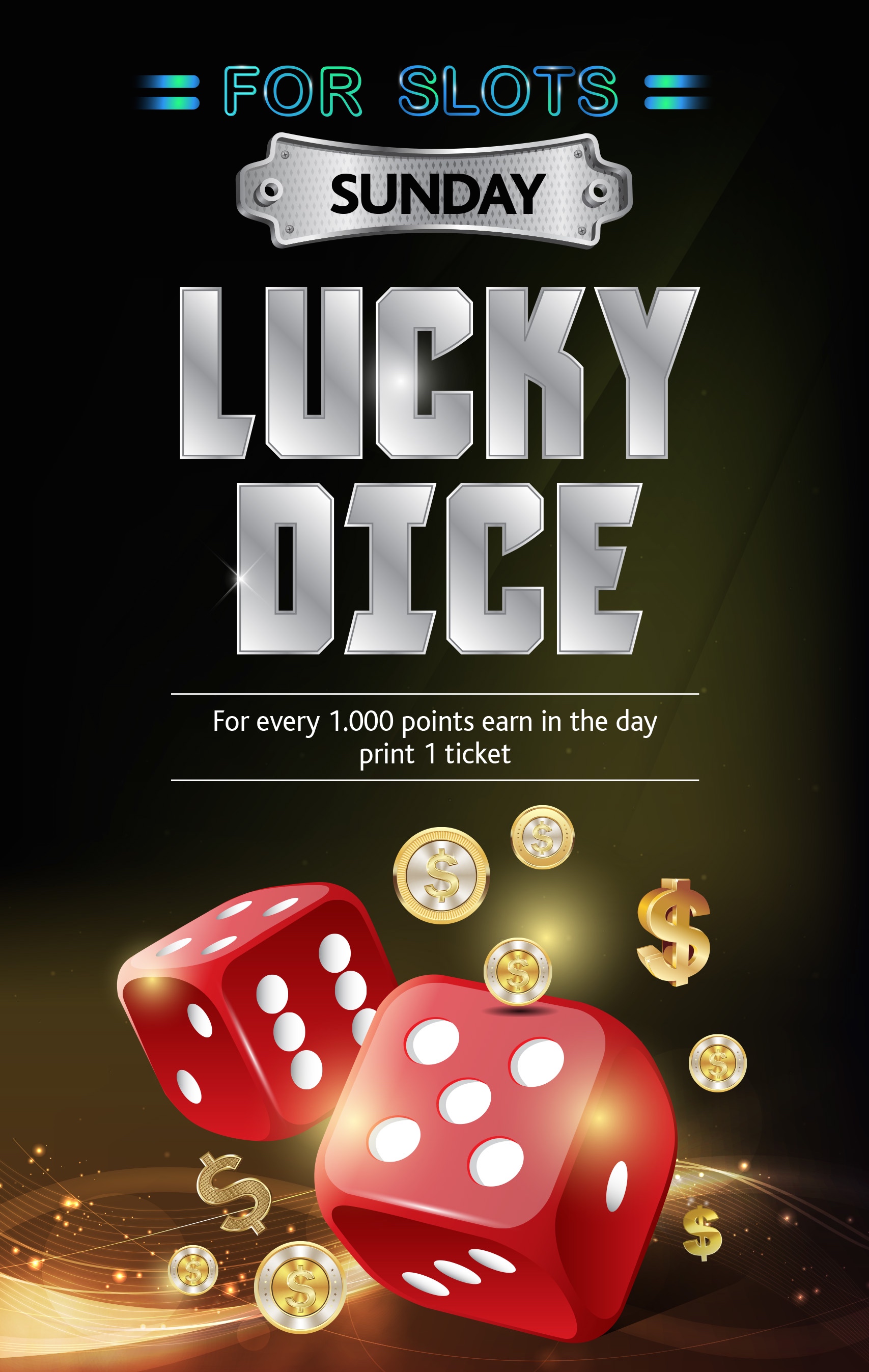 Starts in 6 Days, 8 Hours
2 octubre 2022
Play Slots with your Club M card, earn points and for every 1.000 points accumulated during daily play you can earn a ticket to participate in the Sunday Cash draws.
Use your registered Club M card to earn points while playing Slots.
For every 1.000 points accumulated during the play period you may print 1 entry ticket.
Tickets can only be printed on Sundays between 09:00am and 19:59pm on the same day. TICKETS CANNOT BE PRINTED ON ANY OTHER DAY
Tickets printed for the Sunday Slots Cash Draws can only be used for this promotion.
No limit on the amount of tickets to be printed according to the total amount of points earned during the period as specified.
Winners may win more than one prize and are not disqualified if their ticket is drawn again after winning once.
Guess require to place their tickets in the correct draw bins provided.
When a ticket is drawn and the winner is verified, the winner will be required to throw a dice.
The number that the dice falls on is the awarded cash prize number for that day.
Dice Number Prize Breakdown 
No#6:  $100.000
No#5:  $50.000
No#4:  $50.000
No#3:  $200.000
No#2:  $50.000
No#1:  $100.000
Throw the Dice Draw Times
Draw 1: 12:00p.m. – 1 Prize Winner
Draw 2: 14:00p.m. – 1 Prize Winner
Draw 3: 16:00p.m. – 1 Prize Winner
Draw 4: 17:00p.m. – 1 Prize Winner
Draw 5: 18:00p.m. – 2 Prize Winners
Draw 6: 19:00p.m. – 2 Prize Winners
Draw 7: 20:00p.m. – 2 Prize Winners
General Terms & Conditions
Millionaires Casino reserves the right to admission.
In terms of Millionaires Casino, no persons under the age of 18years may enter or participate in this promotion.
persons found manipulating the draw in any manner will be disqualified.
Millionaires Casino Bogotá reserves the right to change the rules, dates, prize value and any other relevant mechanics and information at any time in all fairness to all participants.
No firearms are allowed.
No photography with a camera or mobile phone is permitted inside the casino premises.
In the event of a dispute, Managements' decision is final and no correspondence or legal action will be entered into.